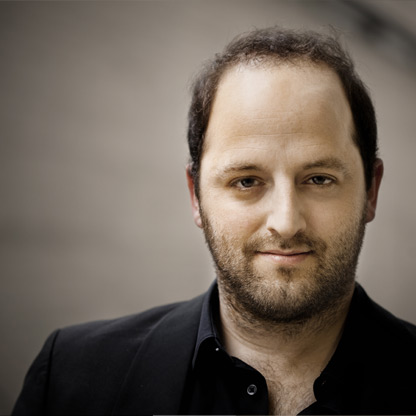 Chamber Music ·
As a child I was brought up surrounded by chamber music, string quartets, quintets and more. Brahms, Mozart, Haydn, Beethoven, Dvořák were the foundations of my childhood. During this time my father was playing in the Daniel String Quartet and I joined him to listen whenever I could.

Israel ·
When at eight years old I moved to Israel, a new world opened up to me: the symphony orchestra! For 34 years my grandfather played bass trombone in the Israel Philharmonic and I went every week to listen to the greatest soloists and conductors of the time. Having lessons with my grandfather was not easy, but from him I learned about a singing sound!

Rotterdam ·
My time studying in Rotterdam was not always easy, but one thing I did learn there was that it is possible to play chamber music on the trombone! I became eager to join and play with a small group.

Berlin ·
One morning I got a phone call from Frederic. He told me he had this great idea of forming an octet! As happy as I was I was also a bit scared. The only member of the group I knew was Frederic. We were from different schools, so I had to adjust to a different style and that is not always easy. The first rehearsal with all the new faces, jokes and characters felt strange: different sound, different articulation, different breathing but now, after five years, I must say that it is like being part of a new family.
Tomer Maschkowski
VITA
Tomer Maschkowski
studied trombone at the Music Conservatory in Rotterdam and was academist at the Orchestra Academy of the Staatsoper Berlin. He was working with the Jerusalem Symphony Orchestra, is a permanent member of the West Eastern Divan Orchestra, under its conductor Daniel Barenboim and gained experience in such orchestras as the Concertgebouworkest Amsterdam and and the orchestra of La Scala Opera in Milan. Tomer Maschkowski is bass trombonist at the Deutsche Symphonie-Orchester Berlin.